A treasure to preserve
From medieval manuscripts to electronic databases, from incunables to contemporary journals, from images to copper plates, the Bollandist library has it all.  As the only library in the world specialized in hagiography, it is truly unique.  It is continuously increased and updated thanks to painstaking and systematic documentation seen to by the Bollandists themselves since the very beginning.  It is hosted in an impressive 1905 neo-romanesque building in Brussels and is accessible to scholars. By means of electronic databases available online, this unique collection will, gradually, be made accessible to all.  This is simply the best place in the world for hagiographic research.
Access
The library is accessible
to scholars upon appointment (info@bollandistes.be)
From Monday to Friday,
9:30-12:30 and 14:00-17:00.
It is closed during the months of July and August.
The Library
The former Museum Bollandianum in Antwerp was dispersed at the turn of  the eighteenth and nineteenth centuries, following the suppression of the Society of Jesus and the consequent cessation of the publication of the Acta Sanctorum.
The present library was established in Brussels in 1837.  It now contains around 500,000 volumes and 1000 current periodicals.  Its main focus is on ancient and medieval hagiography (Latin, Greek and Oriental).  Special collections include manuscripts (around 1000, 97 of which are medieval), incunabula (around 100), liturgical books, Slavic, Armenian and Georgian sections.  A very large collection of Roman Positiones, the official documents concerning the beatification and canonization of individual saints, provides great opportunities for the study of modern and contemporary saints.  The library has also a considerable collection of microfilms of manuscripts.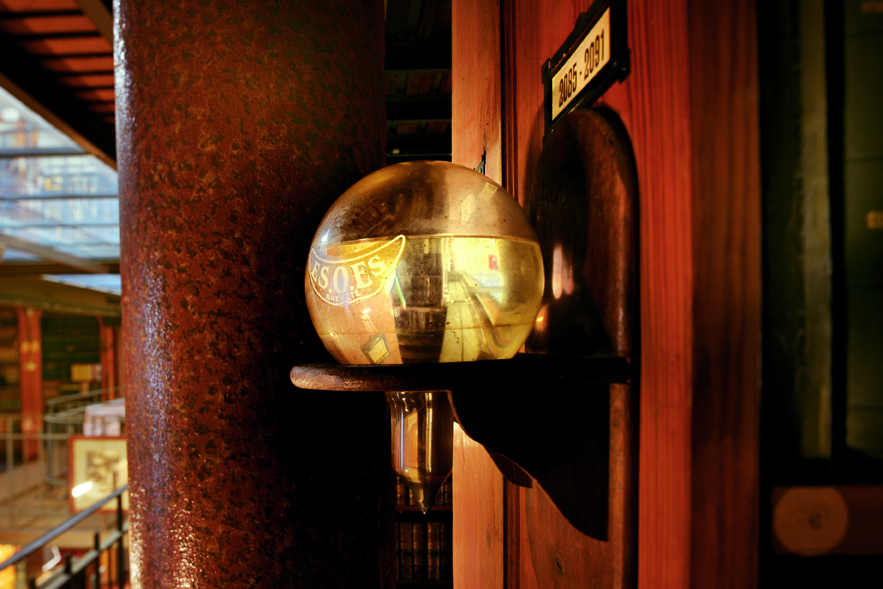 Catalogues
OPAC
The electronic catalogue of the Bollandist Library is fully integrated in the catalogue of the Université Catholique de Louvain (UCLouvain): access to OPAC. A more restricted search tool is also available: access to Museum Bollandianum.
It presently contains over 50,000 records including:
all periodicals (among which 1000 current periodicals);
all the books published from 2003 onwards (except the offprints and the Roman positiones of beatification and canonization);
all the books available in the main reading room ("Scriptorium");
selected sections of the library (pre-1800 books, bibliography, catalogues of manuscripts, liturgy, patristics, Middle Ages, Church History, monastic history, spirituality…).
Other catalogues (on cards)
General alphabetical catalogue (by names of authors and titles of anonymous or collective books).  It includes all publications previous to 2003.  It should be noted that the library possesses a large number of offprints of articles without always possessing the very journals or volumes where those articles were published.
General analytical catalogue (topics : names of saints, places of cult, hagiographic motives, etc.).  It contains references to both books and articles.
Catalogue of liturgical books.  The Library owns an important collection of liturgical books (breviaries, missals, propers of saints), many of which come from the ancient Museum Bollandianum in Antwerp.
Catalogue of positiones of beatification and canonization.  The Library owns an almost exhaustive collection of the Roman positiones, regularly updated.
Catalogue of microfilms and photographs of manuscripts.  The Library owns an important number of microfilms and other reproductions of Greek and Latin hagiographic manuscripts kept in various libraries around the world.
Ancient and rare books
The department of ancient and rare books contains some 25,000 volumes printed prior to 1801.  Beside a unique collection of hagiographies, it is rich in works of history (general, regional, ecclesiastic), patristics, theology, spirituality, as well as Greek and Latin classics.  The fund is progressively being inserted in our online catalogue.
Department of Manuscripts
The Library possesses around one thousand manuscripts.  The collection includes:
97 medieval (pre-1500) manuscripts.  A short catalogue is accessible online.  A detailed catalogue of the Latin hagiographic medieval manuscripts was published by H. MORETUS, Catalogus codicum hagiographicorum Latinorum Bibliothecae Bollandianae, in Analecta Bollandiana, 24 (1905), 425-472.
120 volumes of Collectanea Bollandiana: these composite volumes contain 17th- and 18th-century copies of Lives of saints, correspondence, as well as other material gathered in view of the publication of the Acta Sanctorum.  Two detailed card catalogues (by names of saints and by names of correspondents) can be consulted in the Library.
Other modern manuscripts (16th-19th century) are briefly described in a thematic card catalogue.
Digital photographs of manuscripts can be provided.  Please send your requests to info@bollandistes.be.
Archives
The Archive of the Société des Bollandistes relates to the period from 1837 onwards.  It contains the correspondence and other materials of the past bollandists.  Any request should be sent to joassart@bollandistes.be.
Iconography
The Department of Iconography contains several collections of images of saints (17th-21th century), as well as some 820 copper plates, many of which were used for the publication of the Acta Sanctorum in the 17th and 18th century.  Cataloguing in process.  Information: Lindeijer@bollandistes.be.
What about the ancient Museum Bollandianum?
The library gathered by Rosweyde, Bolland and their successors in Antwerp was dispersed after the suppression of the Society of Jesus.  Most medieval manuscripts were sent to the Royal Library in Brussels but some were lost.  The Collectanea Bollandiana, the manuscript materials gathered in view of the publication of the Acta Sanctorum, can be found in part at the Royal Library, in part in today's Bollandist Library.  The printed books were mostly auctioned but a number of volumes can still be found in today's Bollandist library.
For more informations: Fr. DOLBEAU, Les sources manuscrites des Acta Sanctorum et leur collecte (XVIIe-XVIIIe siècles), in De Rosweyde aux Acta Sanctorum.  La recherche hagiographique des Bollandistes à travers quatre siècles.  Actes du Colloque international (Bruxelles, 5 octobre 2007). Ed. R. GODDING e. a., Bruxelles, 2009, 105-147 ; B. OP DE BEECK, La bibliothèque des Bollandistes à la fin de l'ancien régime, ibid., 149-284.
Sale of duplicates
Duplicates from the Bollandist Library are sold on Abebooks.  Our bookseller page lists several catalogues (categories) of rare books at affordable prices.